We met up with Ricardo "The Professor" Hipólito on a day trip from Lisbon with The Cooltours, a company that specializes in small group tours and a passion for sharing knowledge and unique experiences with travelers to Portugal. In this interview, the Professor answers our questions about exploring this beautiful country.
Your knowledge of Portugal's history is impressive. Tell us about your background.
I have bachelor's and master's degrees in Modern and Contemporary History and have done post-graduate work on Heritage and Cultural Projects. After working in several roles within the history job area (museums, guide, teacher, researcher), being a guide was the one that suited me like a glove.
Why should more people put Portugal on their list of travel destinations?
Portugal is a blend of the very old, old, modern and contemporary. It has medieval towns, castles, palaces, breathtaking landscapes, nice weather and very tasty and organic food. Portugal has been awarded Europe's Leading Destination multiple times. The Cooltour's Douro Valley tour was named the best wine tour in the world.
Has COVID changed the travel industry in Lisbon?
As travel restrictions are being lifted, Lisbon—and Portugal in general—are getting back to business. For me personally, October 2021 was busier than October 2019. COVID blocked people from traveling, but as travel resumes, visitors are still interested in the same places, such as Sintra for example.
One of your tours visits sites where the Knights Templar were active in Portugal. Why were they such an important part of Portugal's history?
The Knights Templar were a monastic and military congregation created in Jerusalem with the aim of protecting the Christian pilgrims. They came to western Europe, including the Iberian Peninsula, before Portugal got its independence from Spain. After Portugal became an independent country in 1143, the Pope created the Knights of Christ to continue the work of the Templars. This new congregation later became known as the leaders of the Age of Discovery under the direction of Prince Henry the Navigator.
The Templars were in charge of places all over Portugal, but there are some sites that were more important and have a bigger symbology for Portuguese history, culture, art and identity. On our Knights Templar tour, which was awarded one of the Best Historical Tours in Europe, we visit the most iconic: Almourol Castle, built on a small island in the middle of the Tagus river, and the Castle of the Templars – Convent of Christ, which was the headquarters of the Knights Templar and Knights of Christ in Portugal. The castle and convent are, by far, my favorite sites/monuments in Portugal.
Our readers are always looking for unique food experiences when they travel. Tell us about some of the typical foods in Portugal.
The food can definitely be one of the highlights of any trip to Portugal and is generally very organic and diverse—a lot of vegetables, fish, seafood and meat. Bread, olives, cheese and salami are generally part of any meal. The wine and the pastries are also an important component.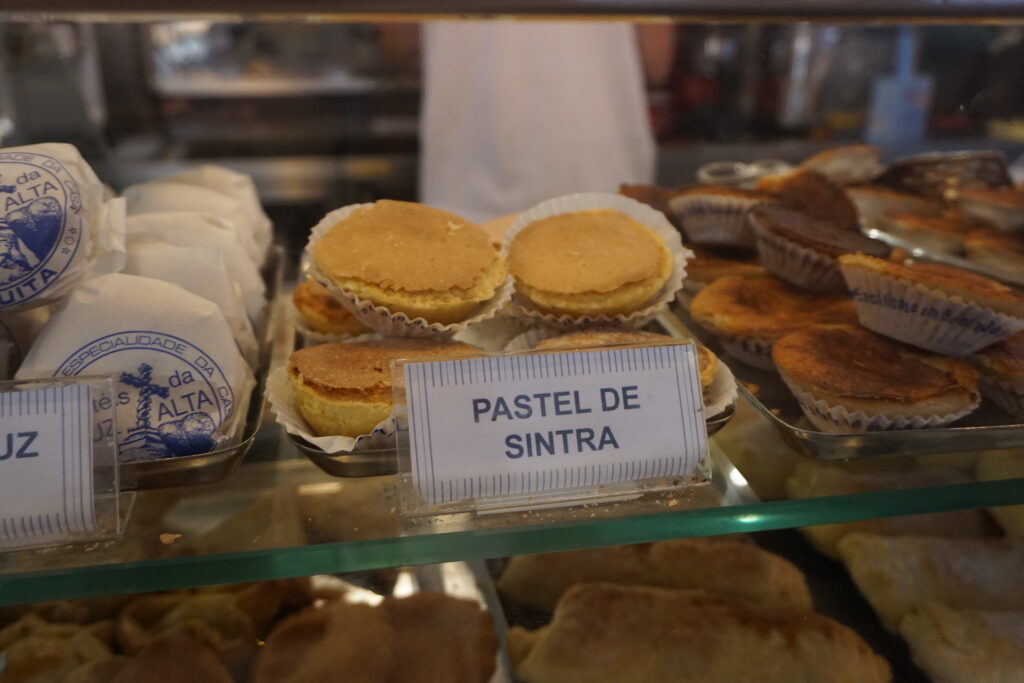 Some traditional foods are as old as the country. The pastries, for example, have a strong connection with Portugal's religious congregations and many are unique to the country's small towns and villages. In the monasteries, the monks and nuns used egg whites to starch their uniforms when ironing. They started to add sugar to the leftover yolks and that's when the magic started. It's really impossible to say no to the different pastries!
Where do you go to relax when you are not leading a group?
Portugal is a small country but has a lot of diversity in its climate, geography, culture, food and landscape. Without traveling long distances, you can see a lot of different sites. I was born and raised next to the beach, so when I want to relax, I try to get away from the coast and travel inside the country where everything is slower and more authentic, with no crowds or traffic jams. In 2021, I've been exploring the center of Portugal, especially the little medieval towns next to the border with Spain. I love Alentejo, Portugal's "time capsule," with a number of UNESCO World Heritage sites.
What else should we know about traveling in Portugal?
For those who are looking forward to visiting Portugal, you should expect friendly people who will try to help you as best has they can. In the big cities, most of the people speak a little bit of Spanish or English in addition to Portuguese and are generally chatty people. Outside the big cities and tourist areas, fewer people will speak foreign languages. The Portuguese are proud of the country's history and stories, monuments, unique foods and wine. We love to get together over food and wine. Portugal's climate is mild and for most of the territory, temperatures doesn't go below zero degrees Celsius.
If you're interested in seeing Portugal, reach out to us at Cooltours and we'll be here to welcome you to paradise!