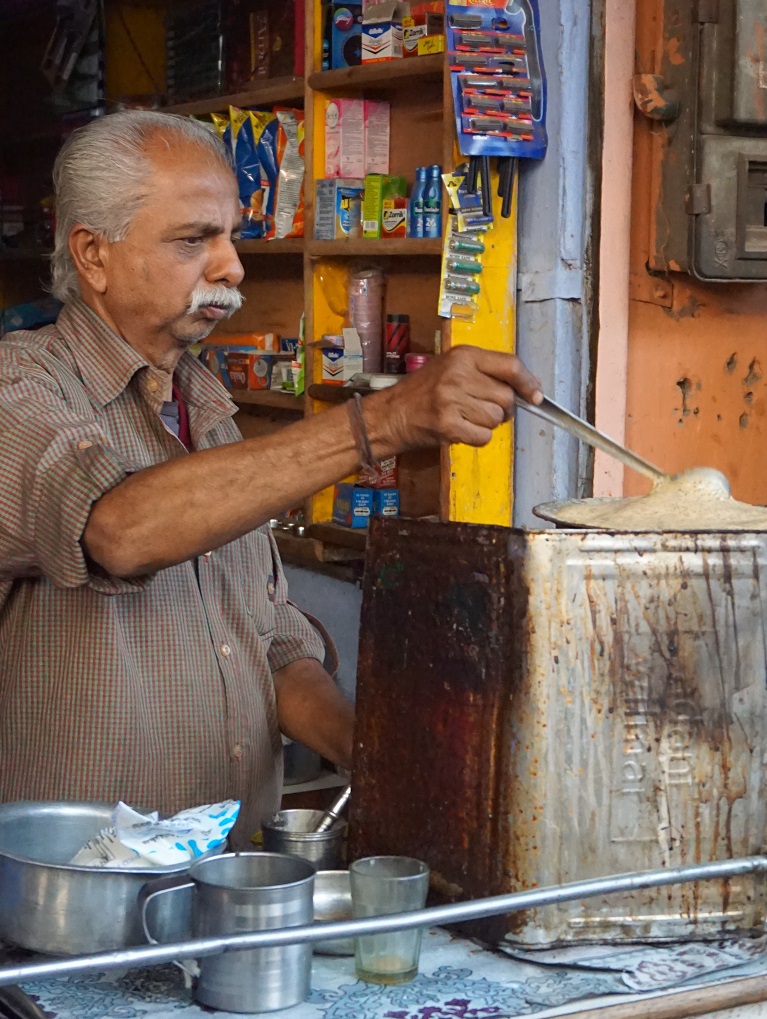 Want something that's delicious, easy to make, and has a taste that can virtually transport you to an exotic location? (Yes, please!) Look no further than India's Masala Chai (spiced tea).
This comforting blend of black tea, milk and spices is one of India's many culinary delights. Masala Chai is everywhere—served in terracotta cups on the train, at stalls along the colorful streets, and in shops and restaurants throughout the country. A favorite memory is enjoying a steaming cup in Varanasi on a cool February morning, after a laughing yoga class on the banks of the Ganges River.
The spices can vary, with black tea, ginger, cardamom pods, cinnamon and whole cloves as staples. Some cooks add star anise, fennel seeds or even a vanilla bean. Boil first in water and then add milk and sugar to taste. A long, slow simmer mingles the flavors into a warm cup of comfort. Strain and enjoy!
Masala Chai
Ingredients
6

cups

water

6

tsp.

black tea

(loose)

6-8

cardamom pods

1

stick cinnamon

(approximately 2 inches in length, broken into pieces)

2

tsp.

fresh ginger

(grated, or 1 tsp. dried ginger)

5

whole peppercorns

(black)

10

whole cloves

5

cups

milk

1/2

cup

sugar

(or, to taste)
Instructions
Bring water to boil in a large saucepan.

Crush cardamom, peppercorns and cloves with a mortar and pestle. When water is boiling, add crushed spices, ginger and cinnamon stick. Boil for 2 minutes.

Add loose black tea and boil for one minute. Then, simmer for approximately 5 minutes.

Add milk and bring to a boil. Turn heat down to a simmer and simmer for 7-8 minutes.

Remove from the heat and add sugar, stirring until dissolved.

Strain through a sieve into a pot or directly into serving cups.